/ News, Forschung, Studium / RBe
Two student assistant positions (6 h/week)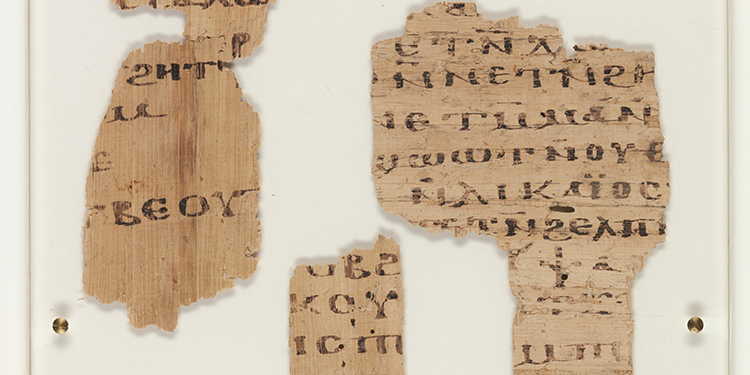 Open for applications. The student assistants will take part in the SNF Project "Reuniting fragments, identifying scribes and characterizing scripts: the Digital paleography of Greek and Coptic papyri" by assisting the project leader. Tasks will include, among others, the implement of the project database, image processing and text encoding (for which trainings are offered) as well as bibliographical research. A knowledge of Ancient Greek and/or Coptic will be appreciated but is not required.
Job Start: 01 September 2018
Working hours: 6 h/week for 1 year (possible extensions)
Requirements: Study of Antiquity Sciences in the University of Basel (if possible with a main focus on Ancient History, Greek or Egyptology).
If interested, please send a cover letter (maximum one-page long) and a CV by June 18th 2018 at the latest to i.marthot-santaniello@clutterunibas.ch