/ Forschung
Publikation "Theatre and Autocracy in the Ancient World" (De Gruyter)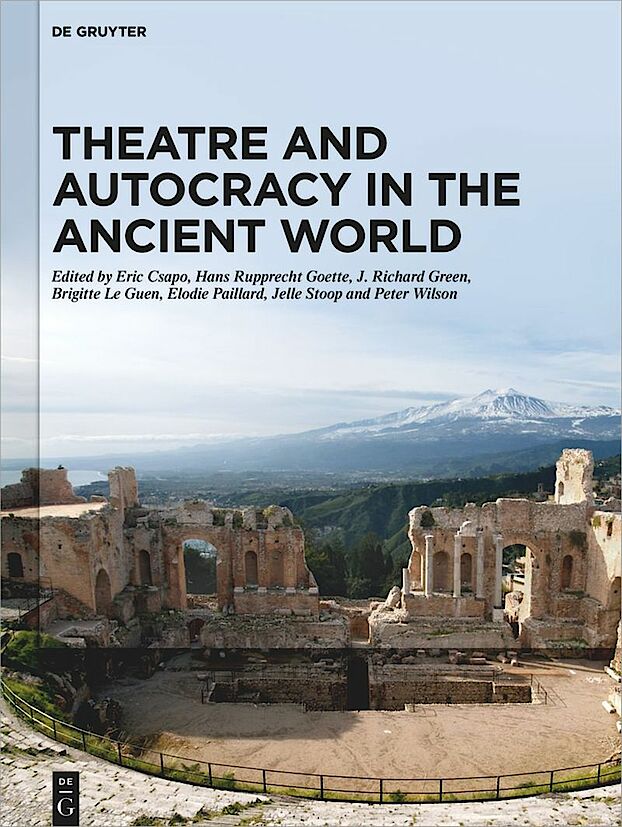 Herausgegeben von Eric Csapo, Hans Rupprecht Goette, J. Richard Green, Brigitte Le Guen, Elodie Paillard, Jelle Stoop and Peter Wilson

About this book
Why did ancient autocrats patronise theatre? How could ancient theatre – rightly supposed to be an artform that developed and flourished under democracy – serve their needs?
Plato claimed that poets of tragic drama "drag states into tyranny and democracy". The word order is very deliberate: he goes on to say that tragic poets are honoured "especially by the tyrants, and secondly by the democracies" (Republic 568c).
For more than forty years scholars have explored the political, ideological, structural and economic links between democracy and theatre in ancient Greece. By contrast, the links between autocracy and theatre are virtually ignored, despite the fact that for the first 200 years of theatre's existence more than a third of all theatre-states were autocratic.
For the next 600 years, theatre flourished almost exclusively under autocratic regimes. The volume brings together experts in ancient theatre to undertake the first systematic study of the patterns of use made of the theatre by tyrants, regents, kings and emperors.
Theatre and Autocracy in the Ancient World is the first comprehensive study of the historical circumstances and means by which autocrats turned a medium of mass communication into an instrument of mass control.
(https://www.degruyter.com/document/doi/10.1515/9783110980356/html#overview)
Die digitale Version des Buch ist innerhalb des Uni-Netzwerks kostenfrei erhältlich.