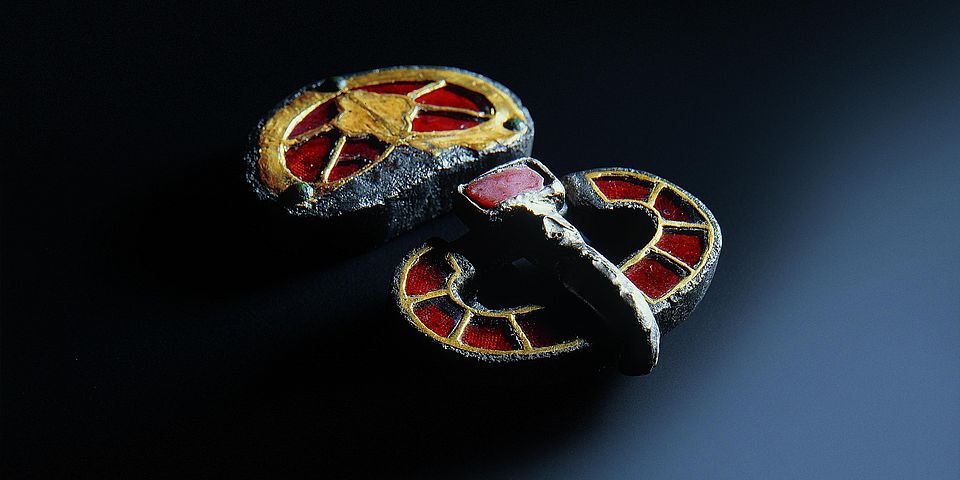 Time and technical focus
The subject area of Prehistory, Early History and Provincial Roman Archaeology has a broad temporal focus:
Courses offered span the epochs from the Neolithic to the Early Middle Ages.
Courses on the Paleolithic are offered by the Integrative Prehistoric and Natural History Archaeology, where other courses on the Neolithic can also be attended.
The Roman period is covered by the lecturers of the Vindonissa Professorship.
For medieval and modern archaeology, there is a cooperation with the Institute of Archaeology and Medieval Art History at the University of Zurich, so that courses attended there can also be credited in Basel.
The current research focus of Prehistory and Early History is on social, gender and childhood history and on the evaluation of the Late Latène site of Basel-Gasfabrik. In addition, research also takes place on the Southern French Neolithic as well as in qualifying theses .
Prehistory and early history is a historical science that deals with people, their way of life and environment as well as their cultures in periods without and without writing. It obtains its essential sources through excavations. The special feature of prehistory and early history in comparison to other archaeological, historical and cultural science disciplines lies in three peculiarities:
1. the large span of time covered here: from the beginnings of human history to the Early Middle Ages. This allows comparisons across epochs and the observation of long-term changes.
2. the wide temporal and geographical focus allows insights into the cultural diversity of human societies.
3. the sources of prehistory and early history are primarily remains of material culture, which allow very concrete insights into everyday life.
In Basel, the spatial focus is on Switzerland and its wider geographical surroundings.
Provincial Roman archaeology deals with archaeological finds and features in the Roman provinces; it works with similar methods as prehistory and early history. With its focus on material culture, it provides insights into subject areas that are treated only sparsely or not at all in the existing written sources. These include, for example, everyday life and the change and persistence of traditions of the indigenous population. In terms of subject history, the geographic focus is on the northwestern provinces. In Basel, Switzerland and its broader geographic environment are treated in particular.
Provincial Roman Archaeology is represented at the University of Basel within the framework of the Vindonissa Prof essorship, which is held by Prof. Dr. Peter-Andrew Schwarz .
The subject of medieval and modern archaeology is primarily archaeological finds and features from the High and Late Middle Ages and the modern period. Its main sources are soil finds and building features, which it obtains or examines in the course of excavations and building investigations. In addition, medieval and modern archaeology also includes written and pictorial sources in its research. Methodologically, this subject area is related to prehistory and early history, but also works with methods of art and architectural history. The knowledge generated by medieval archaeology thus represents a valuable supplement to the knowledge that can be gained on the basis of written sources alone.
For medieval and modern archaeology, there is a cooperation with the Institute for Archaeology and Medieval Art Historyat the University of Zurich, so that courses attended there are also credited in Basel.
Social, gender, and childhood history are topics that have hardly been included in basic archaeological training and have consequently occupied a marginal position in research. This marginalization in research is contrasted by a great social interest in questions of social and gender history in prehistory and early history, which the subject has so far hardly been able to answer.
Within the framework of the focus on social, gender and childhood history, interdisciplinary basic research is conducted in Basel, in which theory formation and method development are central goals. The results are continuously integrated into teaching.