Former Fellows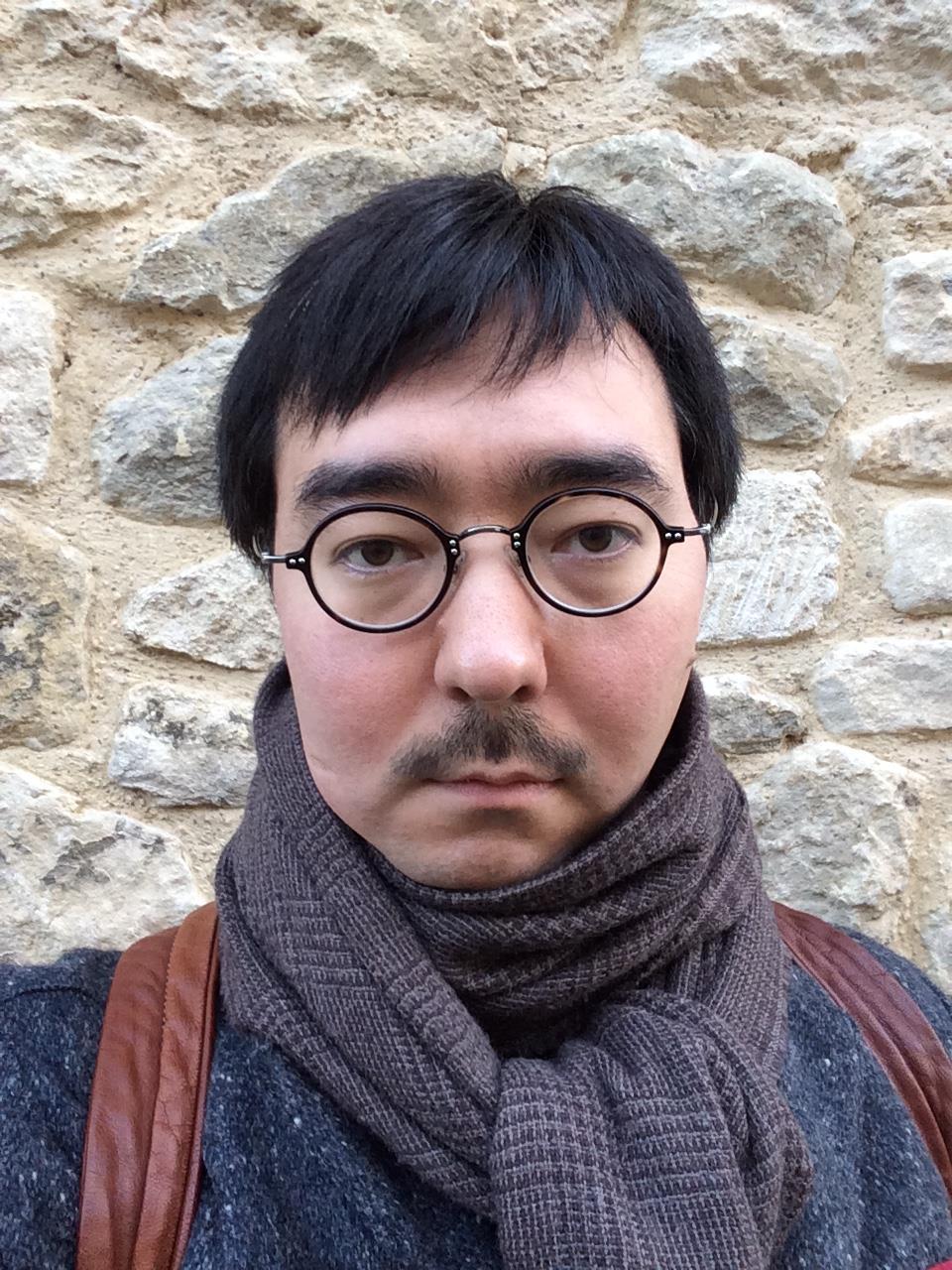 Dr. Boris Kayachev most recently held a Marie Curie Research Fellowship at the University of Oxford (2019-21); previously he taught and conducted research at Trinity College Dublin (2016-18) and at the Norwegian University of Science and Technology (NTNU) in Trondheim (2016). His research has most recently focused on the anonymous poems of the so-called Appendix Vergiliana: thus, he published a new critical edition of the Ciris together with a detailed commentary on its text (Swansea 2020) and is currently engaged in printing commentaries on Dirae and Lydia. In addition, he has published, among other works, a collection of essays on anonymous poetry from Greco-Roman antiquity (Cambridge 2021).
As part of the Basel Fellowship in Latin Literature, Boris Kayachev will pursue these research interests by turning his interest to the Moretum, another poem of the Appendix. While the Moretum has been received quite favorably in comparison to the other poems in the collection, the transmission context of the poem as part of the pseudo-Vergilian collection has been detrimental to its understanding. As part of a comprehensive commentary on the poem, Boris Kayachev therefore aims to go beyond the narrow interpretation of the poem as an epic parody (as it currently dominates the research literature) and instead present a holistic interpretation of the Moretum that places the poem within the tradition of theocritical bucolicism. The Basel Fellowship will enable him to lay the groundwork for such a reassessment with a critical new edition of the text, an English translation, and text-critical explanations.
Boris Kayachev's fellowship in Basel took place from 4 April to 27 June 2022.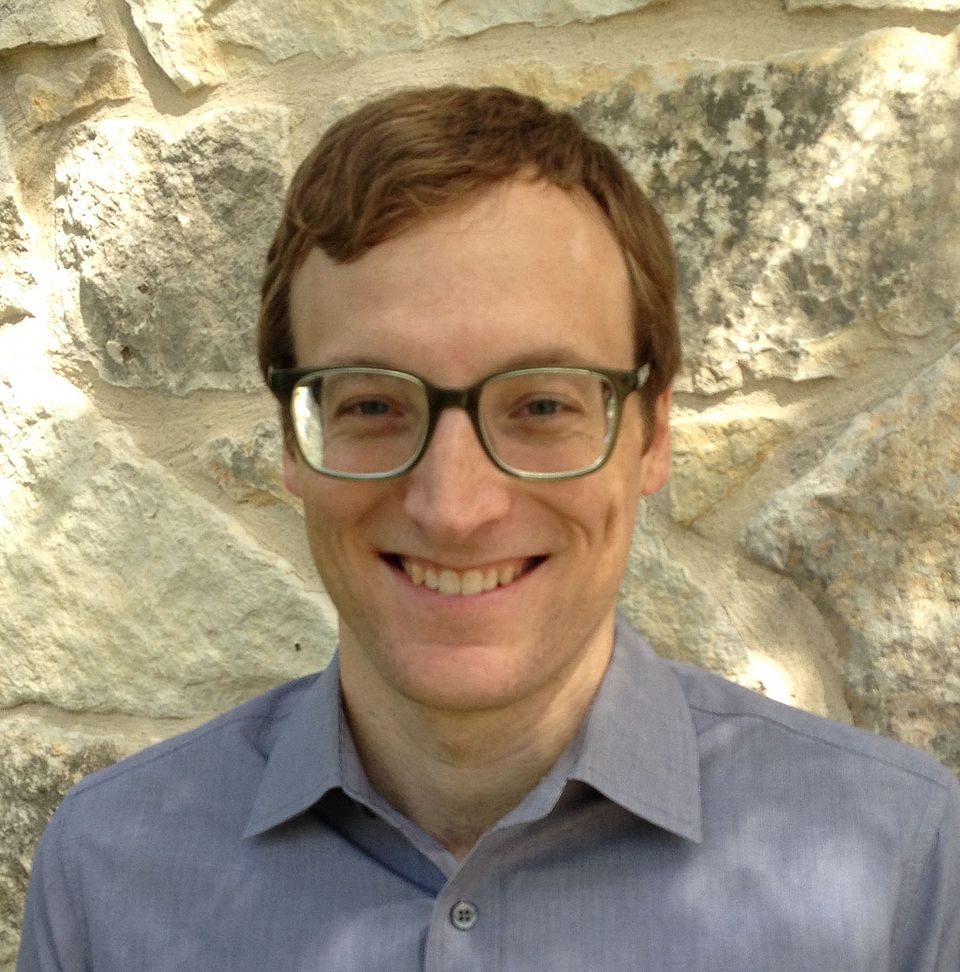 Jared Hudson is associate professor of classics at Harvard University. His studies have taken him to Yale University, Cambridge University (UK), and the University of California, Berkeley, where he received his PhD in 2013. His main teaching and research interest is Latin prose literature in its cultural context, especially in the period of the late Republic and early Principate. His first monograph, The Rhetoric of Roman Transportation: Vehicles in Latin Literature(Cambridge 2021), is devoted to a cultural poetics of traffic and transportation in Latin literature, showing the functions of particular modes of transportation in different authors and genres. Jared Hudson is particularly interested in marginal and seemingly insignificant Latin texts, or those whose canonicity is questionable for certain reasons; he has recently published research on Florus, Varro, Nepos, and the Appendix Sallustiana.
As part of the Basel Fellowship in Latin Literature, Jared Hudson is working on his current book project under the working title Writing Latin Geography: Pomponius Mela's Peripheral Vision. This project combines Hudson's research on little-studied texts with his interest in the representation of space in Latin texts, ancient specialized writing, and the Greco-Roman culture of epitomization. Writing Latin Geography offers a literary and cultural study of Latin geographical literature, focusing on the once-canonical but now largely neglected first-century epitome De Chorographia. It is argued that Mela's distinctive form of geographical epitome, expressed in highly rhetoricized art prose, reveals a central shift in the way the layout of the known (and the less known) world is represented in Rome. In this way, the project aims to reassess a work that is little studied today and that is central to the development of specialized geographical literature in Latin as well as to Roman conceptions of 'global space'.
Jared Hudson's fellowship in Basel took place from 28 April to 3 July 2022.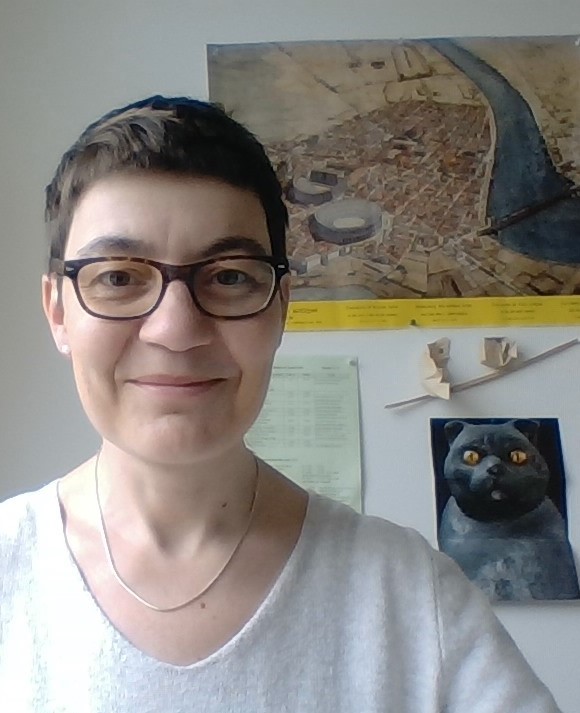 PD Dr. Ute Tischer is a research associate at the Technische Universität Dresden, where she is currently working on a project on the digital modeling of invective in ancient Latin literature. Her previous research has focused on commentaries and scholia on ancient poetry and especially on ancient Vergile exegesis; another focus has been on concepts and literary procedures such as allusions, quotations, context, or authorship. In her habilitation thesis on Quotation and Marking. Signaling and Capturing Quotations in Roman Prose (in preparation for the "Hypomnemata" series at V&R in Göttingen), she examines the concept and norms of quotation in various Roman prose authors, including Cicero, Suetonius, and Aulus Gellius. She is co-editor of a number of edited volumes, including most recently ut pictura poeta. Author Images and the Reading of Ancient Literature(Turnhout, forthcoming 2022).
In Basel, her research will focus on Quintilian's reception of the Horatian Ars poetica. The starting point is a quotation in the introductory letter to the Institutio oratoria, with which Quintilian invokes for his own prose work the principles cited by Horace for poetry. In other respects, too, Horace's poem on poetry seems to have played a not unimportant structural and conceptual role for Quintilian's systematic textbook on prose speech, as quotations and allusions on various levels show. Finally, in her investigation Ute Tischer would like to explore the question to what extent Quintilian's reading of the Ars poetica influenced the interpretation and reception of this in many respects irritating poem in the following period and up to the present.
Ute Tischers's fellowship in Basel took place from 15 August to 13 November 2022.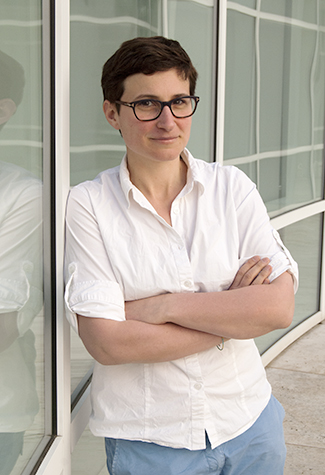 Anna Anguissola is Associate Professor in Classical Archaeology at the University of Pisa. Prior to her appointment at Pisa, she taught and conducted research as a research associate at the Ludwig-Maximilians-University of Munich and at the Friedrich-Alexander-University of Erlangen-Nuremberg. Prof. Anguissola's central field of research is the visual culture of Greco-Roman antiquity, with a focus on the history and technique of ancient sculpture, the relationship between Greek and Roman art, architecture and urban development, and the reception of ancient art in later times. In addition, she has published widely on Greco-Roman discourse on the visual arts. She is the author of Supports in Roman Marble Sculpture: Workshop Practice and Modes of Viewing (Cambridge 2018), "Difficillima imitatio. Immagine e lessico delle copie tra Grecia e Roma (Rome 2012), Intimità a Pompei: Riservatezza, condivisione e prestigio negli ambienti ad alcova di Pompei (Berlin-Boston 2010). As a field archaeologist, she also coordinates prospections and excavations in Hierapolis (Phrygia) and in Pompeii.
Prof. Anguissola's current research project addresses the question of how material and artistic process are conceptualized in the 'art books' of Pliny the Elder's Natural History. This line of inquiry relates to recent developments in the study of Greco-Roman art, in which increasingly scientific analysis of the stones, pigments, and metal alloys used in sculpture, as well as a more sophisticated understanding of the techniques and working methods employed, have led to a radical rethinking of our approach to ancient works of art and forced a revision of archaeological theories and models. Professor Anguissola's project accordingly investigates how the representation of artists and artworks in Pliny's Natural History are shaped by ideas and assumptions about the value, properties, and relative hierarchy of different materials, respectively by knowledge of certain working methods. It becomes apparent that such material and performative aspects of art and craft not only occupy a central place in Pliny's Natural History, but are in turn model-forming: They form the basis for Pliny's conception and explanation of 'intellectual labor' and specifically for the strategies he brings to bear in his attempt to document the central properties of nature.
Prof. Anguissola's fellowship in Basel took place from 2 September to 19 October 2021.
Nandini B. Pandey was Associate Professor of Classics at the University of Wisconsin-Madison and is now Associate Research Professor at Johns Hopkins University.She pursues diverse research interests in Roman literature and culture and its afterlife. Her studies in Classics and English Literature have taken her to Swarthmore College and to Oxford, Cambridge, and Berkeley Universities (PhD, Berkeley 2011). Her first book, The Poetics of Power in Augustan Rome: Latin Poetic Responses to Early Imperial Iconography(Cambridge 2018), explores the ways in which Roman poets and their readers contribute to the construction of Augustan rule and subject it to 'critique from below'; it was awarded the 2020 CAMWS First Book Prize. She has also published numerous scholarly articles and papers for a wide audience, notably for the online magazine Eidolon.
Prof. Pandey has been working on her second book project as part of the Basel Fellowship in Latin Literature: The monograph, under the working title Diversitas: Negotiating Ethnic Difference in Imperial Rome (under contract with Princeton University Press), takes a close look at Latin literature of the early imperial period and inquires into the ideas and practices that shaped Roman approaches to ethnic plurality in literature and society. Pandey programmatically combines close analysis of authors such as Virgil, Ovid, Petron, Pliny the Elder, Martial, and Juvenal with an examination of the material legacies of Roman culture, tracing Roman encounters with diversity in the city, dining halls, gardens, bedrooms, and the circus. In such spaces, Pandey argues, imported goods as well as imported people became vehicles of epistemic discourse: In dealing with them, on the one hand, many Romans came to know and appreciate the demographic diversity in their state, while on the other hand, in the mode of metonymy, they rehearsed imperial logics of behavior. In doing so, however, the study of Latin literature will also be fruitful for contemporary discourses by exploring, from a historical perspective, the relationship between appreciation for diversity and the displacement, exploitation, and utilization of people who are 'different'.
Prof. Pandey's fellowship in Basel took place from 20 September to 10 November 2021.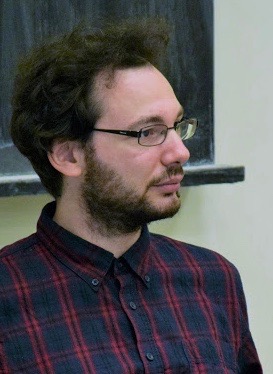 Ábel Tamás teaches at the Department of Comparative Literature at Loránd Eötvös University (ELTE, Budapest), in permanent cooperation with the Department of Latin Studies. As shown, among other things, by his doctoral dissertation(Catullus and the Poetics of Media, 2012), literary theoretical methods or media and cultural studies approaches are central to his research. His interpretations of Latin texts accentuate intertextual, narratological, media-historical, and philological-theoretical aspects, among others. More recently, he has worked on a poetics of absence in Catullus as well as intertextuality in Pliny the Younger. Dr. Tamás regularly participates in research projects in classical philology and literary or cultural studies and is co-editor of several edited volumes (including Kulturtechnik Philologie, Heidelberg 2011).
Dr. Tamás' current research project-which he was able to advance significantly with the support of the Basel Fellowships in Latin Literature-is on the topic of "Curiositas Scenes in Roman Literature." It is about the interpretation of a number of different literary texts that deal with the phenomenon of curiositas ('curiosity'). For all their diversity, a common scheme can be discerned in these texts: Whoever refers to someone ascuriosus/curiosa(a word that covers the range of meanings of the Greek terms polypragmon and perier. In the end, it turns out that whoever calls someone acuriosus/curiosa(a word that encompasses the range of meanings of the Greek termspolypragmon andperiergos) is himself characterized as a curiosus orcuriosa. "Curiositas scenes in Roman literature" show how risky it is to participate in literary communication: Neither as author, narrator, or speaker, nor as literary figure or reader, can one entirely avoid the impression that one is meddling in the affairs of others. The chapters of the planned monograph will cover texts by Catullus, Cicero, Virgil, Tacitus, Pliny the Younger, Apuleius, and Augustine.
Dr. Tamás' fellowship in Basel took place from 20 September to 18 December 2021.